Welcome to the ultimate guide to the best music affiliate programs that'll have you humming all the way to the bank.
We've scoured the depths of the internet, sifted through the cacophony of options, and emerged with a list of music affiliate programs that are as legit as a Mozart symphony and as lucrative as a sold-out world tour. So grab your backstage pass, and let's dive into the mosh pit of opportunity.
What Is Affiliate Marketing?
Hey, ever thought about being the middleman and still getting a slice of the cake? That's affiliate marketing!
You hype up someone else's goodies and every time someone bites—ka-ching!—you get a cut. It's like being a matchmaker but for products and people. Whether it's the latest Kindle or some obscure video editing software, you can make a bank by just being the connector.

Photo by Austin Distel on Unsplash

So, What's an Affiliate Program? 
Imagine a digital playground where you're the star player. That's what an affiliate program is! You sign up, and boom—you get this snazzy dashboard that's like your personal mission control.
You get real-time stats on link clicks and a nifty earnings dashboard, and they even roll out the red carpet with a variety of slick banners and ads for you to use. It's like having your own marketing team but without the office drama.
What's a Music Affiliate Program, and Why Should I Care?
Picture this: You're at a virtual concert, but instead of just jamming, you're also making some cash on the side. Welcome to music affiliate programs!
It's like being a regular affiliate but with more rhythm. You could be pushing Spotify subscriptions, selling sick beats to music producers, or even promoting online guitar lessons and selling a musical instrument.
The crowd you're playing to? Literally, anyone who can't resist a good tune and there are music lovers worldwide.

Photo by Austin Distel on Unsplash

What Makes Music Affiliate Programs Great?
Okay, so why go for a music affiliate program when you could be selling, I don't know, vacuum cleaners? Because music is the soul food that everyone craves! When you join a music affiliate program, you're stepping onto a global stage.
You could be promoting next-gen DJ gear today and a hot new music streaming service tomorrow. The sky's the limit, and the audience is as diverse as a music festival lineup. Plus, let's be real, making money while vibing to your favorite tunes? That's the dream.
Why Choose a Music Affiliate Program?
Music affiliate programs might be your golden ticket to making some money if your passion is music. Let's explore why music affiliate programs are worth considering.
Passion Meets Profit: If you're a music lover, what could be better than earning money from something you're passionate about?
Wide Audience: There are music lovers worldwide, so there will be more chances to target particular segments of the music business.
Digital Revolution: With the rise of digital music platforms, online classes, and music software, there's a plethora of products and services to promote.
Recurring Revenue: Many music affiliate programs offer recurring commissions. So, if someone subscribes to a service through your link, you'll earn a commission as long as they remain a subscriber.
Creative Freedom: You can promote products in creative ways—through blog posts, YouTube videos, social media, or even your own music compositions.
How to Pick the Best Music Affiliate Programs?
So you're sold on the idea of a music affiliate program, but how do you pick the best affiliate program? Making the best decision can be difficult because there are so many options available. Let's simplify it.
Commission Rates: Look for programs that offer competitive commission rates. The higher the percentage, the more you'll earn per sale.
Reputation: Research the brand's reputation. A reputable brand is more likely to convert clicks into sales.
Cookie Duration: The longer the cookie duration, the better. This gives you a longer window where you can earn a commission from a customer's purchase.
Payment Methods: Make sure the program offers convenient payment methods that work for you, like PayPal or direct deposit.
Support and Resources: The best affiliate programs will provide you with marketing materials, tracking tools, and a dedicated affiliate management team to help you succeed.

Photo by Wes Hicks on Unsplash

What Can I Promote With A Music Affiliate Program?
Now that you're all set to join some of the best affiliate programs, you might be wondering what products or services you can actually promote.
Digital Music Services: Think Spotify, Apple Music, or SoundCloud subscriptions.
Music Promotion Services: When artists need a little push to get their music heard, music promotion services are here to help.
Music Gear: From guitars to DJ equipment, there's a lot of hardware out there for musicians.
Software and Apps: DAWs (Digital Audio Workstations), plugins, and music editing apps are essential tools for a modern music producer.
Online Courses and Tutorials: Many people want to learn music but don't know where to start. Online courses fill that gap.
Concert Tickets and Merch: Fan gear, concert tickets, and exclusive merchandise are always hot items.
Earn More from Your Music Affiliate Programs
You've got music affiliate programs, you've got the products, but how do you maximize your earnings?
Make Alluring Content: Create content that provides value to your audience. This could be reviews, tutorials, or top 10 lists. Anything goes as long as it is of high quality and informative.
SEO: Optimize your content for search engines to increase visibility.
Social Media: Use platforms like Instagram, Twitter, and Facebook to promote your affiliate links. A well-timed post can lead to a flurry of clicks.
Email Marketing: Build a mailing list and keep your audience engaged with regular updates, offers, and recommendations.
Track and Analyze: Use analytics tools to track which strategies are working and which aren't. This helps you refine your approach for better results.
Why You Should Trust Us
Global Reach, Local Impact: SoundCampaign is a platform that connects artists and playlist curators from all over the globe.
Data-Driven Decisions: We analyze data from each campaign to maximize results.
Keep Your Rights and Royalties: Unlike other platforms, SoundCampaign allows you to keep 100% of your rights and royalties.
Curator Feedback: As a playlist curator, you not only get to discover new music but also get paid for your valuable feedback.
Verified Customer Testimonials: Do not just believe us when we say that our platform is effective; listen to what our customers have to say.
Affiliate Program: Our affiliate program is designed to reward those who bring in new artists or curators to our platform.
Transparent and Honest: We are committed to transparency and honesty in all our dealings. Whether it's the terms of service, privacy policy, or the way we handle your data, you can trust us to be upfront and clear.
Customer Support: Our team is devoted to your success and is available to help you at every turn.
Best Music Affiliate Programs
So, which are the best music affiliate programs? Look, there are a lot of them out there, but only a few are worth your time and trust! I will show you dozens of reputable, well-known, and lesser-known music affiliate programs that can help you improve your budget.
SoundCampaign
Apple Music
StubHub
Amazon Associates
Thomann
Guitar Center
Gear4Music
Musician's Friend
Sweetwater
Fiddlershop
Sam Ash
Orangewood
MasterClass
Singorama
Playground Sessions
Singing Machine
Pianoforall
Thalia Capos
AudiMute
Guitar Tricks
JamPlay
Prime Loops
SoundCampaign Affiliate Program
Let me introduce you to the SoundCampaign Affiliate Program. It's a super chill way to earn some dough while helping artists get their music out there.
The SoundCampaign Affiliate Program is all about hooking you up with a unique link. You share this link far and wide, and when an artist uses it to successfully launch their first campaign on SoundCampaign, you get a sweet 10% cut of the campaign's budget. Yep, you heard that right—10%!
It's totally free to participate. You only need to sign up to receive your special affiliate link.
Whether you're a professional artist, a PR manager, or just someone who loves jamming out in their bedroom, SoundCampaign has something for everyone. They're totally legit and follow all of Spotify's rules, so you can promote them with peace of mind.
You will have access to a dashboard once you log in, where you can keep tabs on all of your payments, referrals, and earnings. And speaking of payments, you can cash out via PayPal once you hit $50.
Don't forget to use the advanced dashboard to monitor and manage your sales and commissions 24/7. Contact SoundCampaign's team anytime to get support and share feedback, they are very responsive!
Need some snazzy graphics to promote SoundCampaign? They've got you covered. Just make sure you use them according to their brand guidelines.
Quick Facts
Cookie Duration: 60 days (So if someone clicks your link and signs up within 60 days, you get the credit)
Minimum Payout: $50 via PayPal
No PPC advertising on search engines or social networks.
Affiliate promoters report achieving a high conversion rate on SoundCampaign, typically around 17%.
Questions to Ponder
1. How can you creatively promote your SoundCampaign affiliate link?
2. What strategies can you use to target the right audience who would be interested in SoundCampaign's services?
3. How can you maximize your earnings while making sure you are abiding by all the rules?
Apple Music Affiliate Program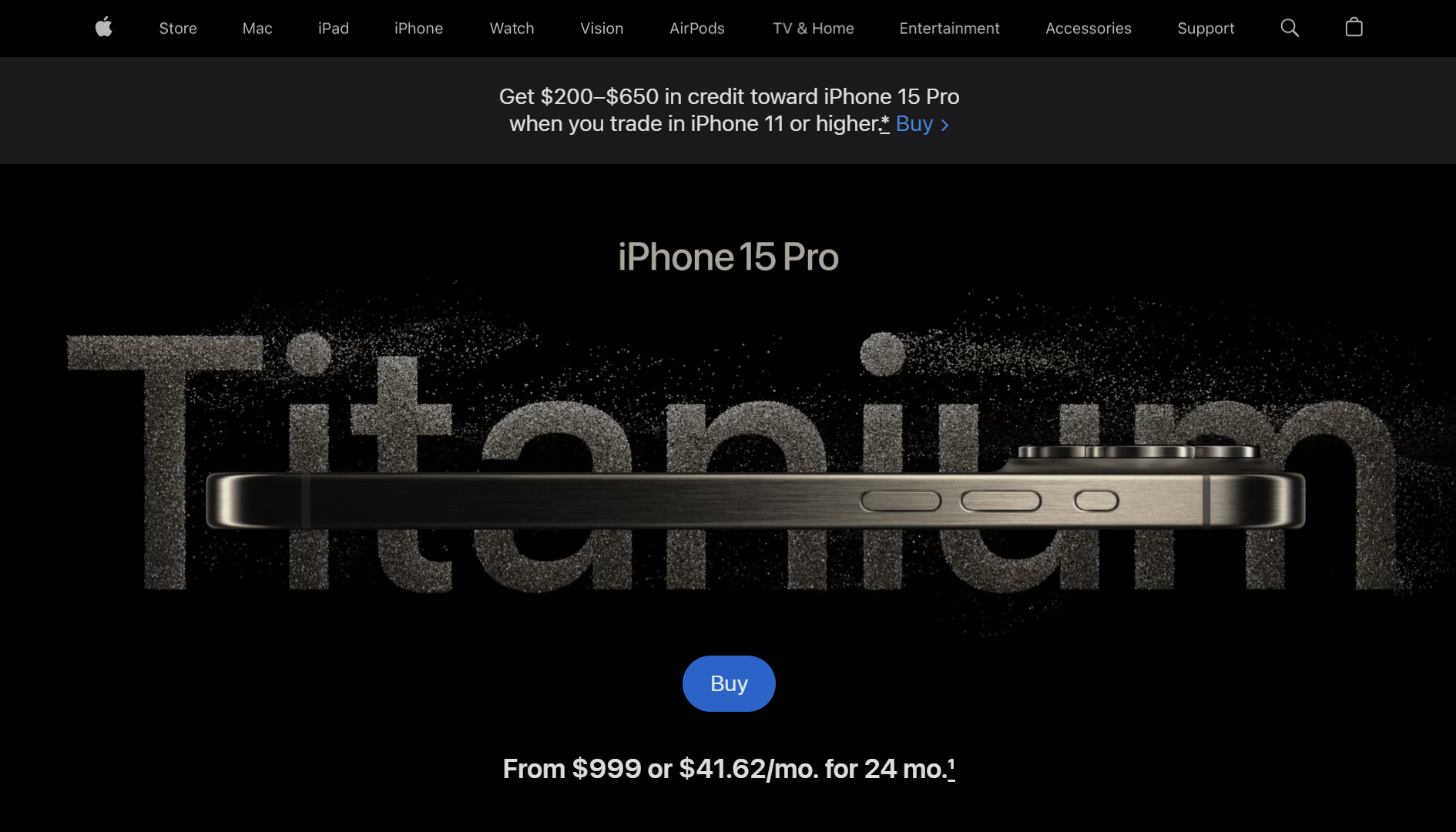 Dive into the rhythmic universe of Apple Music, a service that's a hit with over 60 million songs from every genre you can think of! Whether you're into hip-hop beats or classical symphonies, it's a musical feast waiting for you.
And guess what? You can earn by sharing this musical treasure through the Apple Music affiliate program! It's a secretive yet exciting opportunity, with Apple keeping the commission details a mystery but offering a generous 30-day cookie duration. It's exclusive, accepting only those who can match the rhythm of Apple's high standards. And the cherry on top?
Joining Apple Performance Partners not only lets you promote Apple Music but also opens doors to a range of other Apple services, with a chance to earn a 100% one-time commission if someone signs up within twenty-four hours through your link!
Official Website: Apple
Commission Rates: Not stated
Cookie Duration: 30 days
StubHub Affiliate Program
Step into the vibrant world of StubHub, your ultimate ticket marketplace for a myriad of events and shows. Hailing from the bustling streets of San Francisco, StubHub has been the go-to destination for ticket enthusiasts since the dawn of the millennium in 2000. Whether you're eager to groove to the beats of a live music concert or cheer for your favorite team at a sports event, StubHub ensures you're always in the front row.
But wait, there's more to this ticketing titan than meets the eye! With a whopping forty thousand followers on Instagram, StubHub isn't just a marketplace; it's a phenomenon. It's a place where memories are made, one ticket at a time.
Dive into the StubHub publisher program, affectionately managed by Partnerize, and discover a world of affiliate opportunities. With a generous commission rate of 9% per qualified sale, your efforts are well-rewarded.
And if you ever find yourself in a pickle, fret not! StubHub's got your back with many affiliate resources and a dedicated support team to guide you every step of the way.
Official Website: StubHub
Commission Rates: 9% commission
Cookie Duration: 30 days
Amazon Associates Affiliate Program
Let's be real, Amazon is like the Walmart of the internet. They've got everything you may need, music-wise too! Maybe you are looking for a virtual sheet music book that only costs a few dollars or a grand piano worth more than your car. Remember that Amazon's got you covered.
When you're an Amazon Associate, you're basically backed by the e-commerce godfather himself, Jeff Bezos. You already know the products will arrive on time and in great condition. Plus, their return policy is the stuff of legends, and their customer service? Chef's kiss!
However, the commission rate for musical instruments is only 3%, which is not as much as some other programs are offering. And let's talk about cookie duration—it's just 24 hours. That's less time than it takes to binge-watch a season of your favorite show!
Here's a sweet deal: Amazon pays you for the entire shopping cart, not just the item you promoted. So if someone buys a guitar, and a mic, and throws in a blender for good measure, you get a cut of the whole thing. You should also know that they offer useful tools like widgets and banners, which will surely be useful.
Official Website: Amazon Associates
Commission Rates: 3-5% on musical instruments
Cookie Duration: 24 hours
Thomann Affiliate Program
Thomann is not just a music store; it's a musical universe with a catalog boasting over 80,000 music-related products. Hailing from the heart of Europe, Thomann is your one-stop-shop for all things musical and techie.
From guitars to mics, and even those super niche gadgets like graphic equalizers and mind-bending psychoacoustic effects, they've got it all! They've also got mini recording studio software from music industry giants like Steinberg and Sonarworks in their arsenal.
Grab anything from their store, and you're covered with an ironclad three-year warranty, plus a chill 30-day refund policy, with no fuss involved. That's a tune every customer loves to hear!
Thomann's music affiliate program offers a tiered commission structure catering to various music affiliates. While forums and meta networks earn a 2% commission, authority sites, and magazines can make 3.5%, and influencers can rake in a generous 4.5%. With an average conversion rate hovering around the 5% mark, Thomann's affiliates have driven more than six million sales. And if you're keen on product reviews, qualifying music affiliates can even access test musical instruments.
Official Website: Thomann
Commission Rates: 3.5% – 4.5% per sale
Cookie Duration: 14 days
Guitar Center Affiliate Program
Guitar Center is like Disneyland for musicians, with a solid presence across the U.S. and a digital catalog that's bursting at the seams with over 40,000 items. Whether you're looking for online exclusives or rare vintage finds, they've got a broad range of options—from musical instruments to innovative gadgets. On top of that, their social media game is seriously strong, racking up an impressive 1.4 million followers just on Instagram.
Run by Commission Junction, the Guitar Center affiliate program offers a 6% commission on sales. While that might not sound like a chart-topper, the 14-day cookie window and high average order value make it a sweet deal. In addition, the 7-day EPC is $16.90, making it profitable for those with significant traffic.
Guitar Center stands out because it appeals to everyone. Whether your website targets audiophiles, aspiring musicians, or seasoned professionals, there is something for everyone. Don't forget that they also provide a dedicated repair section, instrument rentals, and home lessons.
Official Website: Guitar Center
Commission Rate: 6% per sale
Cookie Duration: 14 days
Gear4Music Affiliate Program
Gear4Music is like the UK-based Amazon of the music world, stocking over 50,000 products from 820 top manufacturers like Yamaha, Roland, and Fender.
The Gear4Music music affiliate program offers a commission rate between 3.5% and 5%, depending on the brand. While that might not sound like a rockstar rate, the 30-day cookie window and an average order value exceeding $250 make it a pretty sweet deal.
You can join the program through multiple affiliate networks like Awin, TradeDoubler, and Affiliate Future. And yes, it's free to get started, although Awin charges a refundable $5 fee.
They work amazingly with their affiliate marketers, always there to answer all questions, provide advertising materials, and help with marketing strategies.
Official Website: Gear4Music
Commission Rates: 3.5-5% per sale
Cookie Duration: 30 days
Musician's Friend Affiliate Program
Musician's Friend isn't just a catchy name! Operating since 1989, this online store is a treasure trove for musicians. From guitars and drums to sound-mixing gear, they've got it all.
The music affiliate program, accessible via FlexOffers and VigLink, offers a 4% commission on sales. While that might not sound like a chart-topper, the 14-day cookie window and high-ticket items make it a sweet gig. Just make sure your audience is primarily from the U.S., U.K., or Canada, as those are the only countries they operate in.
What sets them apart? A rewards program offering 8% back, free U.S. shipping, and VIP phone line access. They even throw in a two-year warranty on guitars. Plus, they have exclusive deals for affiliate marketers to boost conversions.
Official Website: Musician's Friend
Commission Rate: 4% per sale
Cookie Duration: 14 days
Sweetwater Affiliate Program
Founded in 1979, this Indiana-based retailer has evolved from a humble recording studio in a VW Microbus to the largest online music gear and pro audio equipment business in the U.S. Whatever your musical requirements are, they have you covered.
Sweetwater's music affiliate program, run through Link Connector, offers a unique commission structure. Instead of the usual percentage-based commission, you earn up to $0.07 per click. This is an amazing offer if your website or the social media you use to promote their services is a traffic magnet. They also offer a plethora of promotional tools and a committed support staff, so do not be concerned if you run into any issues.
Official Website: Sweetwater
Commission Rates: Up to $0.07 per click
Cookie Duration: Not disclosed
Fiddlershop Affiliate Program
Maybe you are in need of a classical music instrument such as violin and cello? Fiddlershop is the place you need. Catering to all skill levels, they feature a range of instruments that can climb up to a lavish $15,000 price tag.
But Fiddlershop is more than just a place to buy musical instruments. They also offer all the essential add-ons, from bows to bridges and even cleaning supplies. So, basically, if you're into string instruments, this place has got you covered from A to Z.
Fiddlershop's affiliate program managed through Refersion, offers a 5% commission on all qualified sales. While the commission rate and the 7-day cookie duration might not seem overly generous, consider this: most musical instruments on the site cost over $200, translating to decent earnings per sale. Plus, they're open to negotiating custom rates with high-performing affiliates.
Official Website: Fiddlershop
Commission Rates: 5% per sale
Cookie Duration: 7 days
Payment Methods: Direct Deposit, Paypal
Sam Ash Affiliate Program
Sam Ash is not just another music store; it's a legacy. Founded in 1924 by the violinist and entrepreneur Sam Ash, this family-owned business is a treasure trove of over 50,000 products. Whether you're a beginner looking for your first guitar or a seasoned music producer in need of high-end equipment, Sam Ash has got you covered.
Sam Ash's music affiliate program is as diverse as its product range. Managed by Rakuten, the program offers a sliding scale of commissions, starting from 3% on gift cards and going up to a crescendo of 10% for high-performing affiliates. With a cookie duration that can last up to 60 days, this program is music to the ears of any affiliate marketer. And let's not forget the live chat support, which is like having a backstage pass to higher conversion rates. However, do note that if you're from Arkansas, Connecticut, North Carolina, or Rhode Island, you'll have to sit this gig out due to tax reasons.
Becoming a Sam Ash affiliate is like joining a band; you bring your unique skills, and they provide the instruments (or in this case, marketing resources).
Official Website: Sam Ash
Commission Rates: 3% to 10% per sale, based on performance
Cookie Duration: 30 to 60 days
Payment Methods: Check, Direct Deposit, PayPal
Orangewood Affiliate Program
Based in Los Angeles, this online-only store specializes in high-end guitars and ukuleles, with most products priced over a thousand dollars. Orangewood guarantees that you get the best value for your money.
Orangewood's affiliate program is a melody of benefits. Managed by ShareASale, the program offers a commission rate that ranges from 8% to 15% on confirmed sales. With an average order value of $250, this could translate into some serious cash for affiliates.
A monthly newsletter from Orangewood that is packed with advice, promotional materials, and sales opportunities keeps its affiliates up to date. It's like having a backstage pass to a rock concert of earnings!
Joining the Orangewood affiliate program is as easy as tuning a guitar. Once you sign up through ShareASale, you'll gain access to a dedicated and supportive affiliate management team. With their help and the promotional resources at your disposal, you'll be ready to take center stage in the affiliate marketing world.
Official Website: Orangewood
Commission Rates: 8% to 15% per sale, based on performance
Cookie Duration: 30 days
MasterClass Affiliate Program
MasterClass is not just another online course platform; it's the crème de la crème of virtual learning. Imagine learning songwriting and having music teachers such as Alicia Keys or guitar from Carlos Santana. Yes, it's that star-studded! Whether you're into classical, rock, or electronic music, MasterClass has a course for you, taught by music industry legends.
MasterClass offers a whopping 25% commission on each sale, which is music to any affiliate's ears. The program is managed through ShareASale, and you'll have a dedicated account manager from Acceleration Partners to guide you. With a 30-day cookie window, you've got ample time to convert those clicks into cash.
When promoting MasterClass, focus on the celebrity instructors. These are names people know and love, and that star power can skyrocket your conversion rates. Plus, with an annual membership priced at $180, the value is unbeatable.
Official Website: MasterClass
Commission Rates: 25% per sale
Cookie Duration: 30 days
Payment Methods: Direct deposit, check, or Payoneer via ShareASale
Singorama Affiliate Program
Singorama is a comprehensive online vocal training platform. Whether you're a beginner or looking to polish your skills, experienced vocal coach Melanie Alexander guides you through downloadable courses or shipped media options.
Singorama offers one of the most lucrative affiliate programs in the music niche. With commission rates ranging from 40% to an astounding 70% per sale, your earning potential is through the roof.
Moreover, with a 60-day cookie window, you've got a solid two months to turn those clicks into cash. And since the program is run through ClickBank, keeping tabs on your earnings and getting paid is as easy as pie.
But here's the kicker with Singorama: You can also rake in commissions from any future purchases your referrals make.
This means you're not just earning on the initial sale but also on any backend sales, such as email offers.
Official Website: Singorama
Commission Rates: 40-70% per sale, depending on the product
Cookie Duration: 60 days
Payment Methods: Direct deposit, wire transfer, check, or Payoneer through ClickBank
Playground Sessions Affiliate Program
Ever dreamed of learning piano from Quincy Jones? Playground Sessions makes that dream a reality. Co-created by the 28-time Grammy winner, this platform offers top-notch piano lessons from music industry giants like David Sides and Harry Connick, Jr. But wait, it's not just about mastering the keys; they also serve up high-quality sheet music and keyboard bundles.
Affiliates can earn a commission ranging from 5% to a whopping 22% depending on the type of sale. Whether it's product bundles, membership renewals, or lessons, there's a tiered commission structure that rewards high-performing affiliates. Plus, with a 90-day cookie duration, you have ample time to turn those clicks into commissions.
Founded in 2010 and endorsed by Quincy Jones, Playground Sessions has earned the trust of thousands of students. Unlike other platforms, their affiliate program is managed in-house, offering a more personalized experience.
Official Website: Playground Sessions
Commission Rates: 5-22% per sale
Cookie Duration: 90 days
Singing Machine Affiliate Program
Singing Machine has been America's top choice for karaoke setups since the early '80s. Headquartered in sunny California, they've transformed karaoke from a bar activity into a staple of home entertainment.
But they're not just about karaoke; Singing Machine offers a broad spectrum of musical products. They even have a dedicated music store filled with tracks you'll want to belt out. Whether you're a shower singer or a karaoke pro, you're sure to find something that resonates with you.
Their music affiliate program, managed by Refersion, is pretty sweet too. You can earn a 5% commission on most of their products. And with a 30-day cookie window, you've got a whole month to earn commissions after someone clicks your link.
Official Website: Singing Machine
Commission Rates: 5% per sale
Cookie Duration: 30 days
Payment Methods: PayPal, Payment Rails (as determined by Refersion)
Pianoforall Affiliate Program
Whether you're into jazz, blues, classical music, or ragtime, Pianoforall has something for everyone in the music industry. The platform offers a treasure trove of 200 video tutorials, 500 audio lessons, and 9 interactive e-books.
What else makes Pianoforall unique? It's the flexibility it offers. You can get instant downloads of all the course materials, which means you can keep practicing even when you're not connected to the internet. Plus, all future updates come at no extra cost, and a single payment grants you lifetime access!
The platform has an impressive conversion rate, partly due to its authentic testimonials. They even offer the email addresses of current students for verification.
As for the affiliate program, it's a goldmine. Hosted on ClickBank, you can earn a whopping 60% commission on each sale. And with a 90-day cookie window, you've got plenty of time to make those sales. They provide a range of marketing materials like banner ads and email templates. Payments are either weekly or bi-monthly, directly to your bank or via a check.
Official Website: Pianoforall
Commission Rates: 60% per sale
Cookie Duration: 90 days
Payment Methods: Check or Direct Bank Transfer
Thalia Capos Affiliate Program
Thalia Capos is not your average capo provider. Specializing in top-notch capos that are custom-fit to the curve of your guitar's fingerboard, they make sure your six-string sounds pitch-perfect, every single strum.
But Thalia doesn't stop at capos; they also offer a variety of guitar accessories like picks, straps, slides, and even a small selection of clothing and jewelry for the dedicated guitarist.
Thalia Capos runs its affiliate program through ShareASale, offering a base commission of 15% per sale. But here's where it gets interesting: the more you sell, the higher your commission. Make 5-9 sales a month, and your commission jumps to 17%. Hit 20+ sales, and you're looking at a 20% commission. Plus, you get a $5 bonus on your first sale.
To help you maximize your promotions, Thalia offers its affiliates a variety of imaginative resources, like banners and text links. And let's talk about cookie duration—90 days as standard, extending to 120 days upon verified link placement. That's a lot of time for your referrals to make a purchase.
Official Website: Thalia Capos
Commission Rates: 15-20% per sale
Cookie Duration: 90-120 days
AudiMute Affiliate Program
Founded by drummer Mitch Zlotnik, AudiMute offers a range of top-notch soundproofing solutions, from wall panels and sound barriers to clouds and partitions. Whether you're a musician honing your craft or a homeowner seeking serenity, AudiMute has got you covered.
Hosted on ShareAsale, AudiMute's affiliate program offers a 5% commission on each qualified sale. But don't let that modest percentage fool you. With an Average Order Value (AOV) of $200, you could be looking at an average earning of $10 per sale. The cookie duration is a generous 60 days, giving your referrals plenty of time to make a purchase.
AudiMute doesn't just offer commissions; they offer partnerships. Affiliates can reach out for co-branded opportunities and custom landing pages. Plus, you can expect fantastic support and accurate commission reporting with dedicated internal program management.
Official Website: AudiMute
Commission Rates: 5% per qualified sale
Cookie Duration: 60 days
Guitar Tricks Affiliate Program
Guitar Tricks is a comprehensive platform with over 11,000 guitar lessons in 4K multi-camera videos.
This platform has more than 2.8 million registered users and whether you're just starting out or looking to master advanced techniques like sweep picking, Guitar Tricks has you covered. Additionally, a 60-day money-back guarantee gives potential customers additional assurance.
The Guitar Tricks affiliate program offers a flat commission of $25 for trial signups and $30 for full-access registrations. But what sets this program apart is its incredibly generous cookie duration of 5 years! That's right, five years to earn commissions from referrals.
To keep you motivated, there is also a strong reporting system and a bonus structure based on monthly subscriptions.
Official Website: Guitar Tricks
Commission Rates: $25 for trial signups, $30 for full access registrations
Cookie Duration: 5 years
JamPlay Affiliate Program
JamPlay isn't just another guitar lesson platform; it's a sanctuary for those who find solace in the six strings. Imagine a place where playing guitar is akin to meditation, requiring a perfect blend of focus and relaxation. Whether you're a beginner or a stage performer, JamPlay offers lessons for everyone. With a faculty boasting names like Mark Lettieri and Jeff Gunn, you're not just learning; you're evolving as a musician.
JamPlay's affiliate program is a straightforward, no-nonsense deal. Managed by Partnerize, the program offers a generous $40 commission per sale. But here's the kicker: the cookie duration is a whopping 120 days! That's four months to convert a click into a sale. Plus, their site is optimized for conversions, smoother than an Eric Clapton solo. They've done their homework so you can earn while you learn (or play).
Becoming a JamPlay affiliate is as easy as tuning a guitar. With a variety of marketing materials like banners and email templates, all you need to do is place them strategically on your site. Add a sprinkle of your marketing genius, and you're set to earn big.
Official Website: JamPlay
Commission Rates: $40 per sale
Cookie Duration: 120 days
Prime Loops Affiliate Program
Founded in 2007, Prime Loops has established itself as a go-to source for high-quality audio samples, boasting a collection that may not be the largest but is certainly top-rated in quality.
If you've got a music-related blog, website, or a social media profile that's buzzing like a bass drop, Prime Loops' affiliate program is your backstage pass to earn some extra cash.
With a 20% commission rate on every sale, you'll be hitting the high notes in no time. Although the individual transactions might not be sky-high (prices range from $5-20), the program claims to have a high visitor conversion rate.
Payments are made via PayPal, and the minimum payout threshold is £100. The only downside? A cookie duration of just 14 days, so you'll need to make your moves fast.
Getting started is as simple as dropping the beat. Sign up for the Prime Loops affiliate program, and you'll be provided with affiliate links and banners to place on your blog or social media channels. With a commission rate that's music to your ears and a product range that's bound to resonate with your audience, you'll be on your way to making sweet, sweet affiliate earnings.
Official Website: Prime Loops
Commission Rates: 20% per sale
Cookie Duration: 14 days
Final words
We've jammed through the crème de la crème of music affiliate programs, each with its own unique tune and tempo. Whether you're into selling musical instruments, courses, or even Spotify promotions, there's a gig for everyone in this lineup.
Remember, the key to a successful affiliate marketing career is much like the music itself—timing, rhythm, and a whole lot of passion.
So, pick some top music affiliate programs, tune your strategy, and let the commissions roll in. Until next time, keep those records spinning and those affiliate links clicking.
Still wondering how to make more money on your music? Having the idea of how to promote your music, but something is still missing? If you're ready to electrify your career, join the Smart Links platform that helps you promote your music with their Best Music Marketing Tools & Music Artist Platforms to strike a chord with your audience.